Healthcare testing services
ABDM (Ayushman Bharat Digital Mission) certification services
One stop shop for physical tests for all form factors.
Fime's NRCeS FHIR certification services help you connect to the ABDM ecosystem.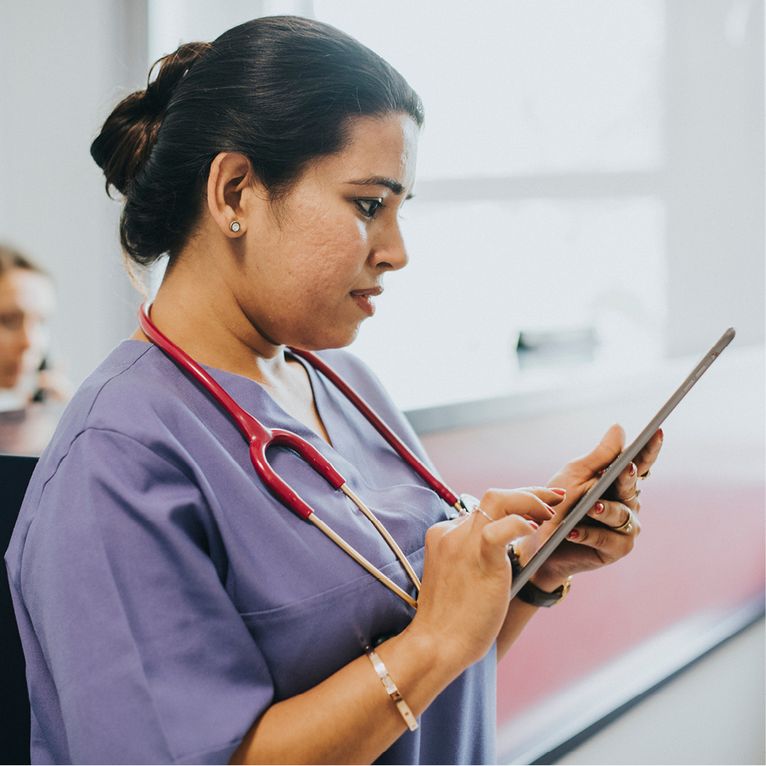 Ensure ABDM compliance with our easy and intuitive platform.
Organizations in the ABDM ecosystem must meet NRCeS API and functional guidelines. TrustAPI+ provides pre-defined test cases and certification scenarios, ensuring quick and reliable compliance.

Key benefits
One-stop solution to complete ABDM (Health ID creation, capture and verification/HIP/HIU/HRP) certification, customizable to your business needs.

Unlimited access to the platform for iterative testing and debugging during your subscription period.

Built-in expert team support to help with testing challenges.

Fully automated API test suites which comply to the required standards.

Secure information management certified by
ISO 27001.

Work with local API expertise centers and support teams.
How it works.
Access our cloud-based API test platform.
Conduct self-testing and debugging with a dedicated log view.
Benefit from issue analysis support.
Submit pre-compliance and compliance logs and test reports to Fime's online API expertise center.
Obtain certification qualification and request approval from ABDM.
Standards
NRCeS HL7/FHIR (Release 4).
Get your quote and further information