Smart mobility
Transport contactless interoperability testing
Easy access to experienced engineers with contactless expertise.
Confirm that the validator or gate complies with the standards required by the European PTA/PTO (France, UK and Germany in AFC closed systems).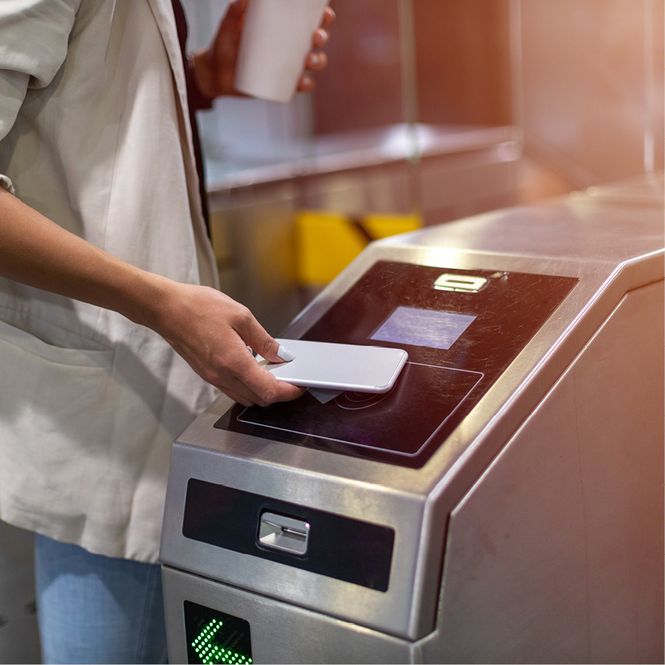 A one-stop shop for cost-effective transport interoperability testing services.
Helping system integrators achieve several certifications, from AFC closed-loop systems through to EMV® open-loop systems in compliance with the standards: ISO CEN 16794, Calypso Level 1 and EMV Level 1.
Key benefits
Work with a single partner, accredited by numerous international and domestic payment schemes.

Easy access to customer-first project management, with teams located across all regions.

One-stop shop for consultancy, tools and testing services to ensure functionality, security and durability.

Utilize our expertise in innovative product evaluation, including softPOS, mPOS and transit solutions.
How it works.
Define the test scope based on product configurations and target certifications.
Request a quote based on scope.
Book a timeslot with the lab for debugging and type approval.
Prepare test samples and the required documentation.
Testing performed by an accredited local lab.
On-demand expert result analysis support.
Provide test results/reports for approvals.
Standards
Calyspo reader level 1.
ISO CEN 16794 (European standards required by STA).
NFC Forum for mobile ticketing.
RCTIF 5.0 (Parisian standard required by IDF Mobilités).
Get your quote and further information